THERE'S A SCIENCE TO POSITIVE VIBES, AND WE'RE HERE FOR IT — WITH AFFORDABLY FUN FRAGRANCES, CRUELTY-FREE FORMULAS AND THE KNOW-HOW TO CREATE A POSITIVE REACTION (FROM YOUR NOSE TO TOES.)

THAT'S GOOD CHEMISTRY.
OUR PURPOSE IS TO BE A CATALYST FOR GOOD.
BEYOND THE BEAKER
From our lab to your home, we make it our mission to keep our formulas clean, honest, and day-brightening. Because it matters to us, we are PETA certified cruelty-free & vegan, made with essential oils, and are proud to have full ingredient transparency. We're also really happy to be free of any parabens, phthalates, propylene glycol, and GMOs. Our personal fragrances are also dye free. Plus, we do not use paraffin in our candles.
Learn More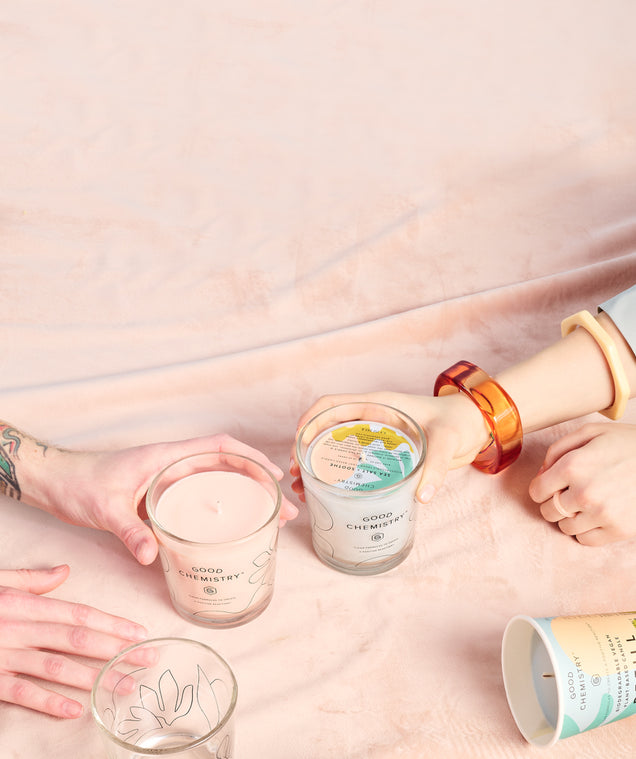 DO GOOD CHEMISTRY
We're proud to support the next generation of scientists and artists through local and national STEAM non-profits.
Our Partnerships
RECYCLE through terracycle®
Good Chemistry has partnered with TerraCycle® so that each and every component of our personal fragrance products can be recycled and reused. While our vessels are commonly recyclable at curbside, small componentry in the nozzles and applicators (needed to prevent leakage and ensure proper safety and closure) are not. Our cool lab partner, TerraCycle®, makes recycling free, easy, and good-for-all.
learn more about terracycle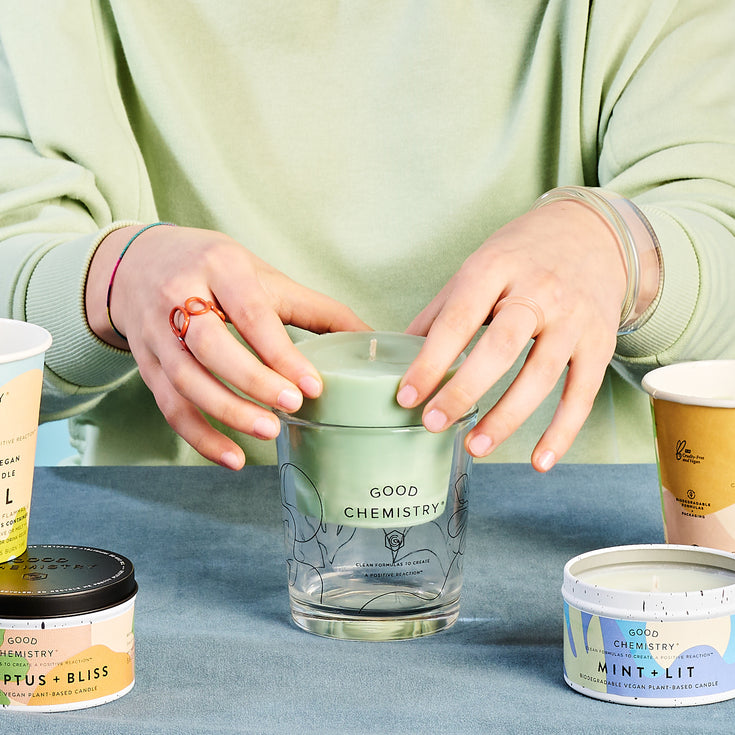 recyclable candles
Our candle vessels can be reused again and again with candle refills or repurposed. Or recycle them curbside. Earth friendly and thrifty!